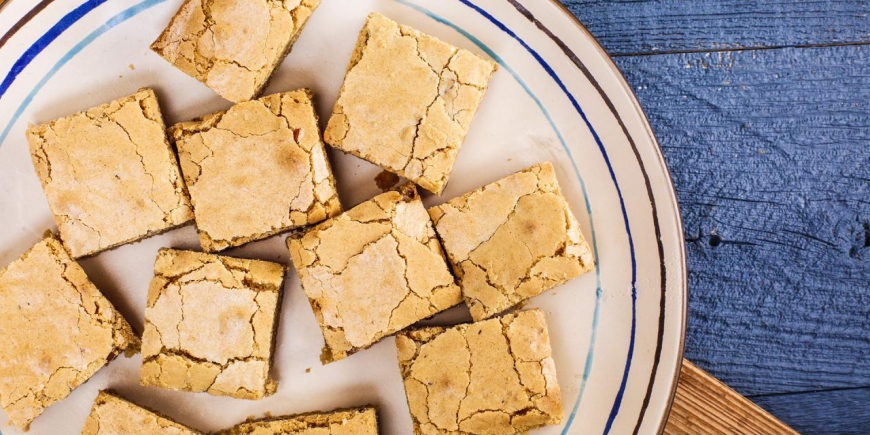 Gullah Brown-Sugar Pecan Chewies
These old-fashioned nut candies are my version of Charleston Chews.
Prep Time

10 min

Cook Time

20 min

Total Time

30 min

Yield

16 Servings
Ingredients
1/4 cup butter, plus softened butter for pan
1 cup packed light-brown sugar
1/2 teaspoon vanilla extract
1/2 teaspoon almond extract
1 egg, lightly beaten
3/4 cup all-purpose flour
1 teaspoon baking powder
1/4 cup chopped pecans
Confectioners' sugar, for dusting
Method
1
Preheat oven to 350˚F. Butter an 8-inch square baking dish with softened butter. In a small saucepan, melt the butter. Turn off the heat, then add the brown sugar and vanilla and almond extract, and stir until smooth. Stir in egg.
2
Whisk together flour and baking powder, then fold into the brown sugar mixture. Fold in pecans. Pour the batter into the prepared pan and bake for 20 minutes. Let cool, then sift confectioners' sugar on top. Cut into 16 squares.