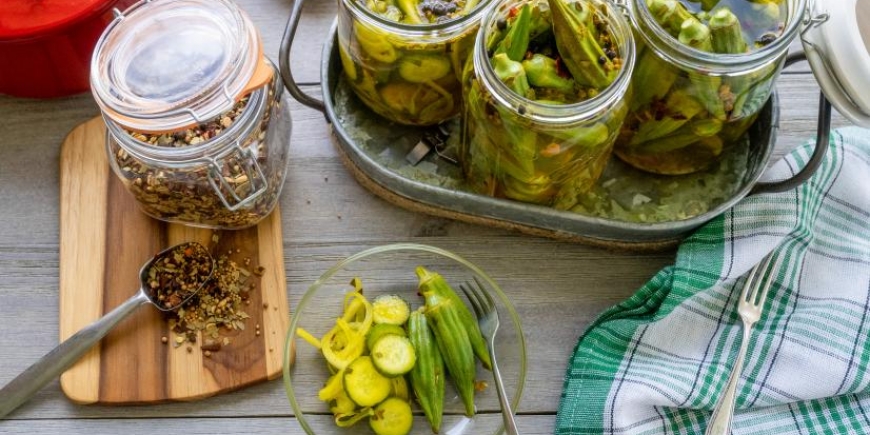 Quick and Easy Southern Pickles and Okra
Learn how to make pickles at home and you'll never go back !
Prep Time

20 min

Total Time

20 min

Yield

4 - 6 Servings
Ingredients
1 1/2 cups white vinegar
1 cup sugar
3 tablespoons kosher salt
2 teaspoons turmeric powder
2 cups sliced garden cucumbers
1 pound fresh okra
1 large white onion, thinly sliced
1/2 cup pickling spices
Method
For the pimento cheese:
1
Put the vinegar, sugar, salt, turmeric and 3 cups water in a medium saucepan. Bring to a boil and stir until the sugar and salt dissolves, then reduce the heat and keep warm.
2
Divide the cucumbers, okra and onion among three 1-quart sterilized jars. Evenly distribute the pickling spices among the jars. Slowly add the sweet vinegar water to the jars and seal with lids, then refrigerate. These pickles can be enjoyed right away but improve in flavor after several days.
Special equipment: three sterilized 1-quart jars